Clacher & Hook Team
Our optometrists Sally O'Brien, Louise Kowalski, Sarah Twaddell and Sarah Warlow will conduct a detailed examination of your eyes, to not only prescribe the best spectacles for your individual needs, but also to thoroughly examine your eye health.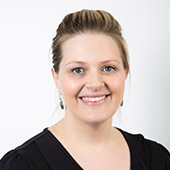 Sally O'Brien - Principal Optometrist
B.App.Sc. (Optom) (Hons) Grad Cert Oc Ther
Sally graduated as an optometrist with honours from QUT in 2004. Sally is a Wynnum local, and has worked at Clacher & Hook Optometrists since 2007. She completed a Graduate Certificate in Ocular Therapeutics in 2011 through QUT, which enables her to prescribe medicated eye drops such as antibiotics to treat a range of eye infections and conditions. Sally also works in conjunction with many of the local General Practitioners and Ophthalmologists who refer their patients for diagnosis, management and monitoring.
Sally enjoys practicing all aspects of optometry and goes about her work in a caring and empathetic way. She prides herself on providing comprehensive eye care in an unhurried and thorough manner, and always strives to communicate as clearly as possible to her patients.
Sally and her husband have a three year old son, Samuel.
She will be away on maternity leave from March to August 2019 for the arrival of her second child.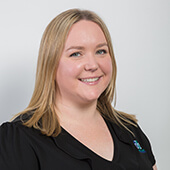 Louise Kowalski - Optometrist
B.VisSc M.Optom
Louise completed a Masters of Optometry, graduating with Distinction and a university academic medal. While studying optometry, she worked as an optical dispenser in a private optometry practice, and as a research assistant at QUT in the Contact Lens and Visual Optics Laboratory, gaining experience with specialty contact lenses. She is currently serving as an Observer on the Optometry Australia Board - Queensland and Northern Territory Division.


Louise joined the Clacher and Hook team in January 2017. Louise enjoys practicing all aspects of optometry and interacting with patients of all ages, and is qualified to prescribe medicated eye drops to treat a range of eye infections and conditions. Louise prides herself on getting to know her patients and providing thorough consultations, and communicating in a friendly and easy-to-understand manner. She has particular interests in contact lenses, managing eye diseases, and binocular vision. In her spare time Louise enjoys gardening, swimming, cooking and playing board games.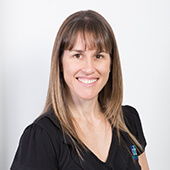 Sarah Twaddell - Optometrist
B.App.Sc. (Optom) Grad Cert Oc Ther
Sarah graduated as an optometrist from QUT in 2002. She gained valuable experience early in her career working as a locum optometrist in practices across Australia. Having found a love for travel, Sarah moved to Canada where she worked as a practice manager in Whistler for 12 months and enjoyed voluntary optometry work in remote villages in Papua New Guinea.
Sarah returned home to work with a Brisbane Ophthalmologist specialising in anterior eye diseases, and at a laser clinic performing assessments for patient suitability for laser surgery. She completed her certificate in Ocular Therapeutics in 2011.
Sarah joined the Clacher & Hook team in 2016. Away from Optometry she teaches Pilates and loves to travel.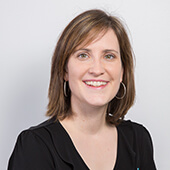 Sarah Warlow - Optometrist
B.App.Sc. (Optom) (Hons)
Sarah graduated from QUT with honours in 2006. She began her optometry career in Alice Springs where she worked in various roles including in indigenous eye care in remote communities. Here, Sarah developed an interest in helping people with eye diseases with a focus on diabetes-related eye conditions. She also worked as a locum optometrist in practices throughout Australia, gaining diverse experience in city and regional optometry practices.
In 2008, Sarah moved to the UK and worked in the optometry department of Moorfields Eye Hospital where she gained further experience in eye diseases and helping patients with low vision.
Sarah joined our practice in early 2014. She enjoys helping people of all ages both with their eye health and prescribing the latest in spectacle and contact lens technology. Sarah has a particular interest in children's vision and has three young daughters of her own.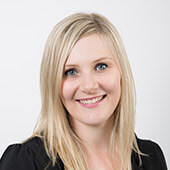 Emma Richardson
Practice Manager & Optical Dispenser
Emma is our practice manager who has worked in the practice on and off for almost 15 years.
She loves getting to know our patients and helping them to choose the best eyewear to meet their needs. She particularly enjoys handpicking frames for the practice and keeping up with the latest frame trends to add to our extensive range.
She is very excited to now be the co-owner of the practice, alongside her sister Sally, and is extremely proud to be working in and managing a business that has been in the family for over 60 years!
Emma completed the Provision/ACOD Applied Optical Dispensing Course in 2017.
Emma and her husband welcomed their daughters Annabelle and Eliza to their family in 2015 and 2018 respectively.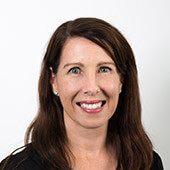 Amy Hannay
Office Manager & Optical Dispenser
A qualified optical dispenser, Amy has been in the optics industry for twelve years. She joined our team in 2014. Amy enjoys engaging with patients to build great relationships, enabling her to find the best solutions for their individual eye care needs.
Amy also likes to keep up to date with all the latest advancements in lens designs and technology to ensure that our patients are well informed and have the best optical choice for their visual needs. She also enjoys helping our patients to find the perfect frames so they leave not only seeing well, but feeling great in their new look.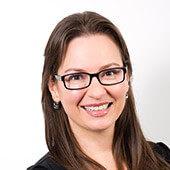 Luisa Parker
Optical Assistant
Luisa began her career in optics in 2012, after many years in the education industry. She joined the team in 2016 as one of our optical assistants and enjoys building great rapport with our patients. She prides herself on offering friendly customer service and enjoys advising our patients on the best choices for their individual needs.
Luisa is highly motivated and continues to update her knowledge of the latest developments in lens technology and eyewear. In her spare time, Luisa is a Mamma and enjoys cooking, being with family and friends, and finding new places to explore.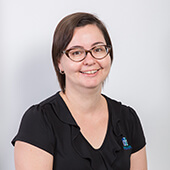 Naomi Blake
Optical Assistant
Naomi started her career in optics in 2001 at an independent optometry practice in Darwin. She has been with Clacher and Hook since late 2006. She worked in a full time capacity until August 2008 when she had her first child, then returned on a casual basis later that year. After having her second child in 2010, Naomi has returned to her role as optical assistant and has taken on the responsibility of patient recall management.
Naomi enjoys getting to know our clients and maintaining a friendly relationship with them, and prides herself on providing the very best customer service. One of her favourite parts of the job is finding a customer the perfect frame that brings out their personality and suits their style.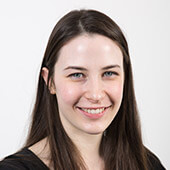 Madeleine Campbell
Optical Assistant
Maddie has been part of the Clacher and Hook family since 2013. She works on a casual basis in the practice. She thoroughly enjoys the challenge of finding that perfect frame for our patients, both functionally and aesthetically.
Maddie is currently studying for her Bachelor of Psychological Science at UQ and hopes to improve the lives of people living with mental illness in the future. She always has a smile on her face and enjoys having a chat to our patients. She loves drinking tea and is a self-confessed animal lover.